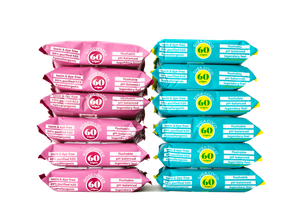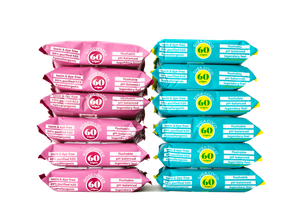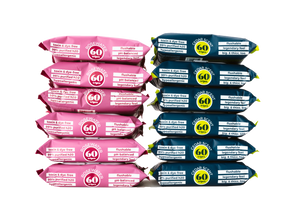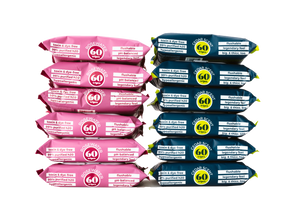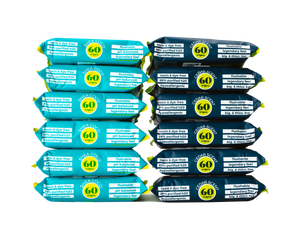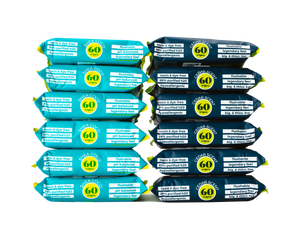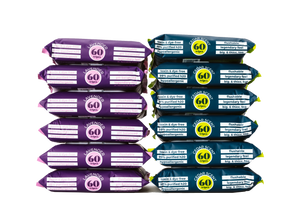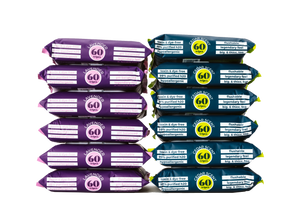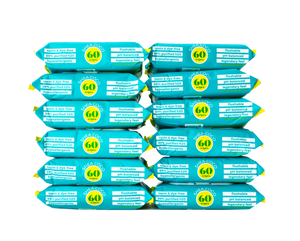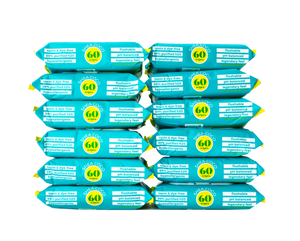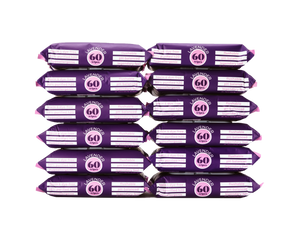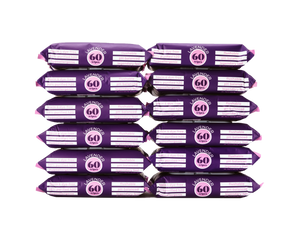 On Sale
60ct Flushable Wipes - 12 Pack
What it is:
 Hypoallergenic flushable wipes made with 
plant-based fibers
, available in 10 scent combinations
Perfect for:
 Who wants to finish up their bathroom ritual with what feels like sandpaper? Great for any time of the day, that time of the month, noon and night, 365 days out of the year. Let your behind feel divine.
sh*t talking, but in a good way
Let's be real… dry, flaky toilet paper won't get the job done alone. It's time to wave goodbye to remnants and treat that booty like the Rembrandt it is!