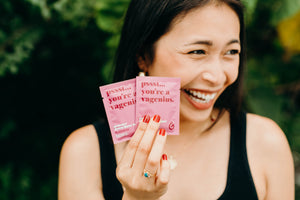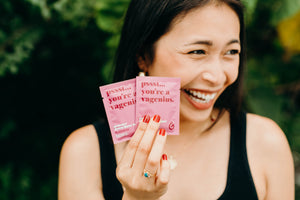 On Sale
16ct Down There Care - Variety Pack
What it is: Soothing wipes for periods, pre, and post intimacy, available in variety pack (1 Rosewater, 1 Shea-Coco, 1 V. Fresh, 1 Sensual Seduction)

Perfect for: That time of the month, when things are cooling down in the bedroom, or for a boost of clean confidence. Formulated to be paraben-free, alcohol-free, toxin-free and pH-balanced for extra comfort in your most sensitive areas.
sh*t talking, but in a good way
Let's be real… dry, flaky toilet paper won't get the job done alone. It's time to wave goodbye to remnants and treat that booty like the Rembrandt it is!