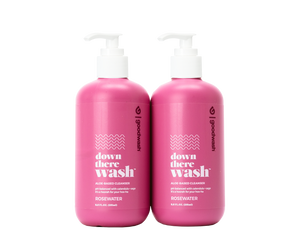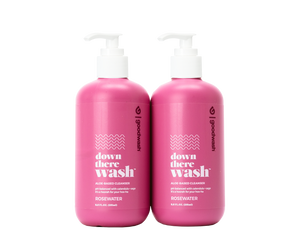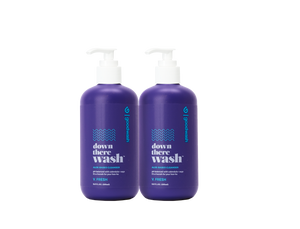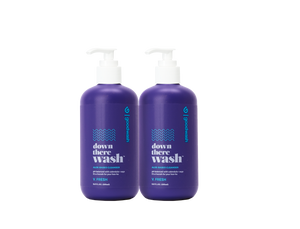 On Sale
Down There Wash - 2 Pack
What it is: comforting and gentle pH-balanced aloe-based washes for the most sensitive areas, available in 2 scent combinations

did you know?: the vagina (internal) is a magical self-cleaning machine, but the vulva (external) is a whole other thing. BUT, using the right cleanser is super mega major KEY. the wrong soaps can throw off its natural pH, which leads to dry, itchy skin, UTIs, yeast infections, odor & more. hard passss - not today, satan!
fyi - your average bar soaps & body washes generally have a pH of 9!! this is way too high for hoo ha town. (the key is to match your vulva's natural pH - which is typically between a 3.5 - 4.5)
so, take our down there wash for a spin. it's extremely gentle and will keep everything feelin fresh & fine as the ol sunshine. no itching, stickiness or burning, ever. just a happy, healthy little bajingo!
Formulated to be hypoallergenic, paraben-free, alcohol-free, toxin-free, and pH-balanced for your most sensitive areas.
sh*t talking, but in a good way
Let's be real… dry, flaky toilet paper won't get the job done alone. It's time to wave goodbye to remnants and treat that booty like the Rembrandt it is!